Rachel Heston-Davis
Freelance Content Marketing Writer
I create marketing content that catches readers' attention, draws them in, and familiarizes them with your brand or organization. I love storytelling above all else, which comes in handy when I need to tug on a reader's heartstring or excite them into action.
I've been a professional wordsmith for over a decade as a freelance writer, journalist, fundraising writer, and college English professor (I was that prof who turned a potentially boring 101 class into actual fun).
I work with marketing firms, schools, businesses & organizations, and publications.
My writing specialties include higher education marketing, fundraising, and alumni relations; nonprofits; mental health; lifestyle/features and travel; and parenting as a feminist. I write case studies, blogs, articles, emails, one-sheets, newsletters, press releases, and more. I also handle blasting said content on your social channels. I'm friendly with WordPress. If you want an all-in-one writer who can create, publish, and spread the content, ask me about my service packages or a monthly retainer.
rach.h.davis@gmail.com
Happy Clients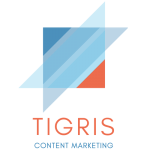 "I've worked with hundreds of freelancers, and Rachel is easily in my top five. She is immensely professional and clear in her communication, her work is outstanding, and she consistently works ahead of deadline. She's also just a really kind and considerate person! I highly recommend her for content creation, copywriting, and copy editing."  Amanda Layman, Founder, Tigris Content Marketing

"As manager of advancement publications at Greenville University, I had the pleasure of working with Rachel Heston-Davis, GU's manager of communications in the Office of Advancement. Ours is a small but highly productive team that consistently exceeds its fundraising goals. Great storytelling is key to our success, and Rachel is key to that effort. Since joining our team in October 2015, Rachel has perfected her understanding and skills in writing for fundraising. She asks spot-on questions, thinks critically, and pulls stories together efficiently and effectively. She is an outstanding project manager and collaborator who keeps all manner of communications moving forward. I consider her a treasure."  Carla Morris, Managing Editor of Advancement Publications, Greenville University

"I hired Rachel to write a travel feature for us and she did a fantastic job in a quick, timely manner. She wrote a fun travel piece and hit all the marks and was a pleasure to work with overall. She has a great writing voice, and delivered clean, professional copy that need very little editing. I highly recommend her for your writing needs and hope to work with her again on future writing projects."  Christine Steele, Content Specialist, Madden Media