Tackling Life, One Paragraph At A Time
I'm a content writer, blogger, former journalist, and storytelling connoisseur with a thirst for adventure and plenty of opinions.
BLOGGING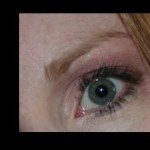 My blogging persona, Observational Ginger, digs into feminism, faith, social issues, and media critique. Observational Ginger roasts the patriarchy, probes under the surface of trite political sound bites, and can tell you exactly why that book-to-movie transition fell flat.
Interested in a guest post or collaboration? Contact me.
PROFESSIONAL WRITING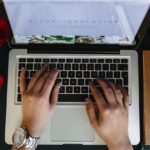 In my professional life, I write for Greenville University producing feature stories and institutional news, social media content, copy for fundraising campaigns, and collaborating with the public relations team on media releases. I formerly taught writing and literature and acted as faculty adviser for student publications.
I have worked as a journalist for online and print publications, and captured the story of Fabick CAT, one of St. Louis' oldest family-owned businesses, in the book "100 Years of Service." I've been a guest contributor to the Christian feminist blogs at CBE International and The Junia Project, and I hold an MFA in creative writing from Lesley University.
Does your brand or organization need to communicate its success to customers? See my portfolio and contact me for rates and information.