These are dark times for lovers of the great outdoors.
I mean literally, dark times. Winter has some stinkin' short days.
If you winter in the Midwest, you also have to put up with gray cloud cover, air capable of freezing your soul, dead plants as far as the eye can see, and bad weather killing your travel plans.
With less beauty to enjoy and temperatures that seem to preclude leisurely walks or long hikes, what's an outdoor lover to do in this chilly hell? Resign yourself to ugliness and hibernate through March?
Not so! You can still find plenty of ways to enjoy the outside even in the dead-middle of a Midwest January, so long as you layer up and get creative. You may even find that the winter season holds its own charm. Liven up your recreation with these five winter activities: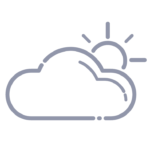 1. Run at sunrise. This clocks in at number one because it boasts oh-so-many benefits. Running keeps you warm and makes it possible to stay outside longer before discomfort sets in. If you time your run for sunrise, you'll hit a window of absolute beauty and tranquility, no matter how many frost-ravaged gardens and gray lawns you have to stare at for the rest of the day. Early morning runs increase your sunlight exposure during short winter days, and starting the day with vigorous exercise improves your mood later.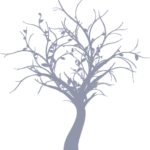 2. Find a wooded nature preserve on a drizzly day. There's something truly magical about dense trees in rain. The trees shine black-brown and slick, the hiss of precipitation on dead leaves creates a solemn white noise, and the precipitation enhances the earthy smells of dirt and plants. If you're really lucky, fog will turn the site into a mysterious woodland straight out of a fairytale.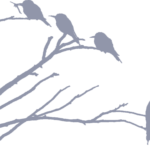 3. Watch birds and squirrels. Plants may die this time of year, but squirrels and non-migrating birds stick around to provide entertainment. Put up a feeder to keep your yard a hub of activity, then sit back and get familiar with your area's winter cast of feathered friends. You can technically do this activity indoors, behind a window, but it still counts as enjoying nature.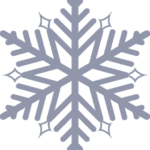 4. Take a walk in a snowstorm. I'm baffled that more people don't do this. Snow is nice to look at through a picture window, but it's even more fun to tromp through with stout boots. Strolling through a storm of whirling white is one of the most exhilarating feelings of winter.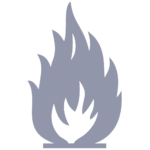 5. Have a bonfire. Who says it's just a summer activity? If you have a fire pit in your back yard, burn some leafless brush or chopped up wood and keep yourself warm as you enjoy the fresh air. If you're really feeling brave (and patient), try firing up the grill—just be advised that cooking will take way longer in cold temps.
Winter doesn't have to be a black hole of ugly cold. Claim its beauty and add that to your repertoire of outdoor experiences. And remember—spring is just a few months away.
                           What about you? What winter activity do you enjoy outdoors?